13/6/2023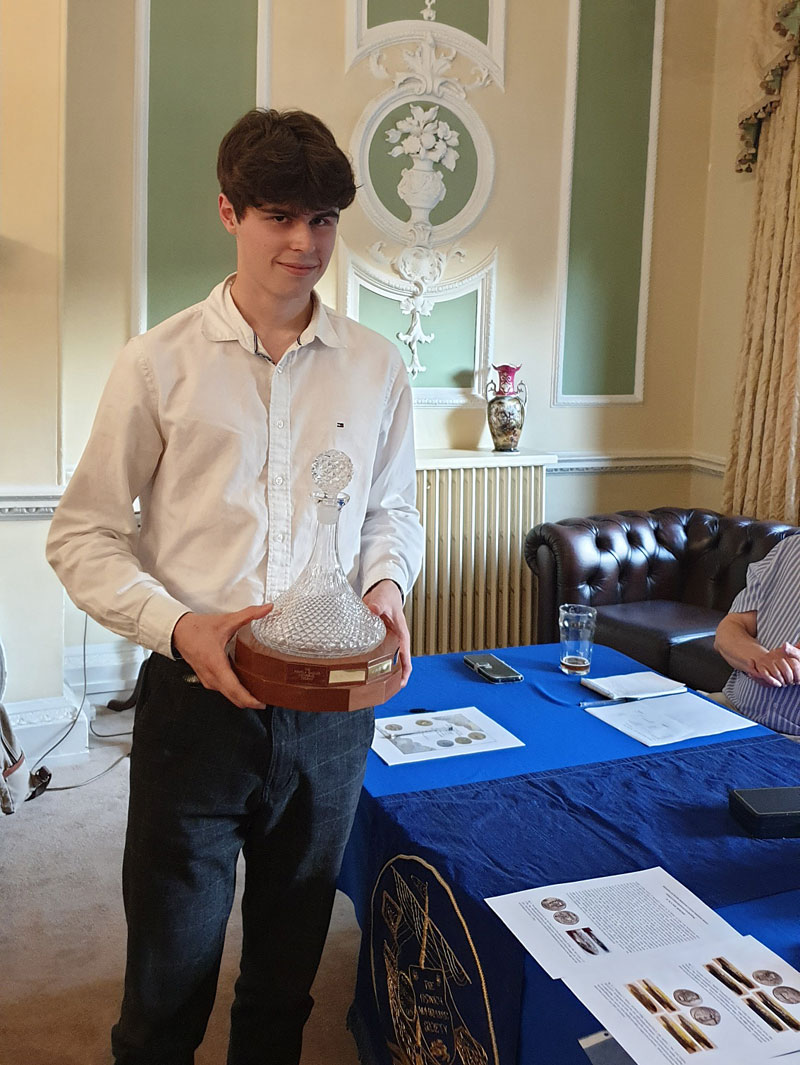 Pamela Sadler Trophy Winner 2023
The Pamela Sadler Trophy presented to it's 2023 winner Alex Cross.

9/5/2023
(AGM 2023) Pamela Sadler Trophy Winner 2022
The Pamela Sadler Trophy was located and belatedly presented to it's 2022 winner Dr W.R. Vezin at the 2023 AGM.

10/1/2023

Annual Challenge Shield Quiz 2023
Congratulations to John Cross for winning the Ipswich Coin Club Challenge Shield in 2023, the third time he has won.